Knossi Casino - TheRealKnossi Streamer
The Real Knossi Profile
Streamer Name:
TheRealKnossi
Real Name:
Jens Heinz Richard Knossalla
Avatar:
Country:
Germany
Year of Birth:
1986
Favourite Casino:
Wildz Casino
Specialities:
Crazy personality doing a lot more than just casino
Biggest Win:
€8,580.60 in Razor Shark
Biggest Multiplier:
2,860x in Razor Shark
Whereas many casino streamers see themselves as, well, casino streamers, TheRealKnossi prides himself as an entertainer. That has certainly paid off, because while he did used to stream slots, this German streamer just got his own late night show on the RTL television channel. Now that he's hit the jackpot fresh and early in 2021, TheRealKnossi will quit casino streaming.
If you look up some of TheRealKnossi streams, you'll see that this guy is a riot, usually appearing with a crown and calls himself king.  The streams are in German, and his channel has over 1.8 million followers. Although it would certainly be easier to pick up his whacky sense of humour if you understand German, it's one of those cases where you can still enjoy the excitement even if you don't speak the language. Because this guy is absolutely insane.
The man behind the handle is Jens Knossalla. Prior to casino streaming, Jens had been in TV game shows and had also made a name for himself as a poker player.
He also raps and has written songs about slots. His talk shows have had both Kim Dotcom and Bushido as featured guests. Plus his fishing trip streams. Yes, fishing streams. With water by the lake and all.  TheRealKnossi is a real phenomenon.
Knossi Casino Games
He's famous for his outrageous personality and streamed a lot more than just casino games, but TheRealKnossi was certainly a casino star and we can't possibly not talk about the games. Obviously, there's a good amount of slot playing. Razor Shark, Book of Dead and Ramses Book were some of the TheRealKnossi's slots of choice.
Jens was also big on live casino games. Deal or No Deal has been a long time go-to, although Monopoly Live has also been getting more of TheRealKnossi stream time lately with its super bonus rounds.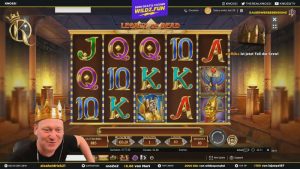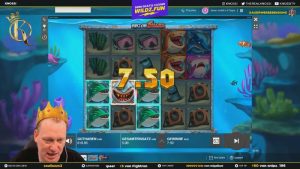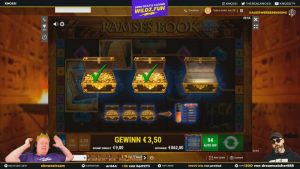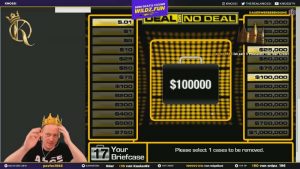 ---
TheRealKnossi Streams: When and Where
The Knossi calls himself the king. The king does as he sees fit. You are not going to find a schedule posted on TheRealKnossi Twitch channel. That's because the king has his own TV show now.
If you look through the archives, you'll find poker and slot streams. As the world went into lockdown in 2020, the casino superstar developed a penchant for streaming his fishing camps, or "Angel Camp" in German. His audience loves it too. Usually you could find him fishing in the afternoon or evenings.  He also added a Knossi account on TikTok, which has short videos of some of his online gambling.
You can also head to the Knossi Youtube channel, which has plenty of TheRealKnossi streams as videos. Choose from Casino, Fishing Camp, his old TV shows and more.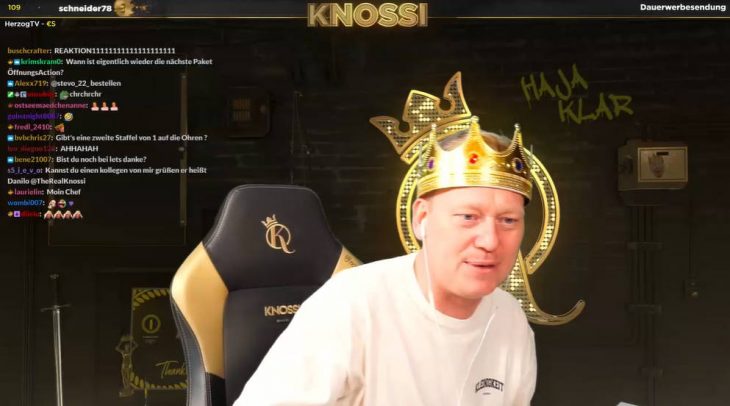 The Real Knossi Casinos
Jens Knossalla is such a big deal in the German speaking world that he has his own casino - the Knossi Kasino. It is however really targeted towards German players. For us Canadians, that's not particularly helpful.  If you want to check out a Knossi casino that has better offers for an international audience, then check out Wildz Casino.
What's Special About The Real Knossi
The RealKnossi isn't just a casino streamer. Jens Knossalla is a personality, and make that a big one too. Sure, he likes casino games, but he's always broadcast his other interests.
In fact he thrives on it. Like rapping about slots. Or streams on fishing. Yeah, he's going to go fishing with his buds and fans and that's what he likes to do. So like it or not, that's the Knossi. Turns out people love it.
TheRealKnossi on Social Media
Whether it's TheReal Knossi, or just the Knossi, Jens certainly knows the work it takes to be a celebrity and he's super present on social media. After all, he's been in the German media for several years before becoming a Twitch star, and now a TV star. Although his persona is a loud one, Jens is relatively quiet about his personal life. On the other hand, we do know he became a father in 2019.
---
TheRealKnossi on Twitch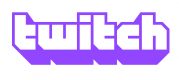 The Knossi has been on Twitch since way back in 2017. With over 1.8 million followers on Twitch, TheRealKnossi is one of the highest ranked streamers on the platform. This has been the main place where his fans interact with the Knossi and with each other.
Back to TOC
Knossi on Youtube
On Youtube, Jens simply goes by Knossi. With 1.25 million subscribers, we have to say it's pretty impressive. His channel is loaded with various playlists from his different streams and each video typically sees several hundred thousands of views.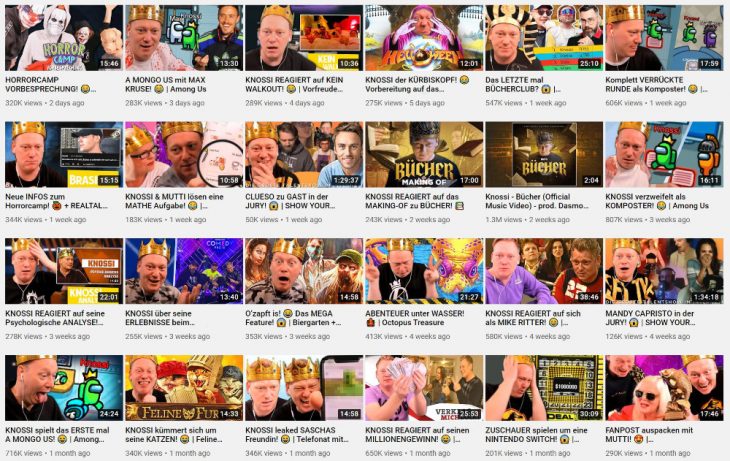 Back to TOC
Knossi on Instagram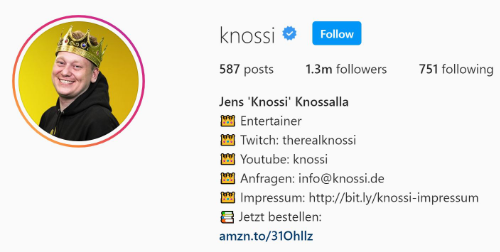 Again, over a million followers here. On IG, the Knossi shares lots of gambling info, promos, as well as some backstage shots as he prepares his streams.
There are also product placement posts. That is rather expected with anyone with that many followers.
Back to TOC
Knossi on Twitter

Twitter is one of TheRealKnossi's smaller channels, with "only" 165k followers or so. Still, the guy does a good job sharing info about his videos and streams, casino promos, and there are plenty of retweets too.
Back to TOC
Knossi on TikTok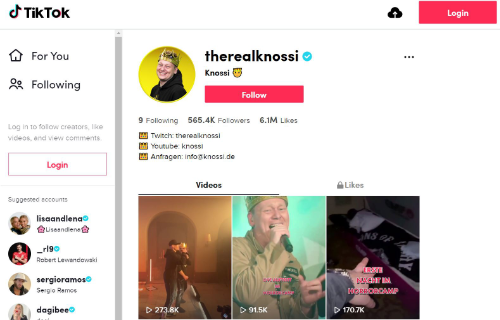 TikTok is one of the newest social networks. The Knossi can also be found hanging around here doing his thing, unlike the kids who post dance videos in the hopes of going viral.
With roughly 900k followers on TikTok, the Knossi isn't a true force here yet. He does seem to be enjoying the ride though, and his videos still average around 100k views, sometimes going well above 1 million.
Back to TOC
Jens Knossalla - A Force to Reckon With
Those of us in Canada may not be familiar with TheRealKnossi as much as some other casino streamers, mostly because the streams are in German. However, Jens Knossalla is one of those bold personalities in front of the camera and whatever he does seems to have the golden touch. Poker commentator? Tick. Slots? Tick. Rap? Tick. Fishing? Tick. TV show? Tick!
The Knossi is for real and audiences around the world are tuning in to his in crazy antics.