Kyle Forgeard Casino Streamer
Kyle Forgeard Profile
Streamer name:
Kyle
Real name:
Kyle Forgeard
Avatar:
Country:
from Canada, lives in LA
Year of Birth:
1994
Followers:
346,000 (Twitch with Nelkboys)
285,000 (Twitter)
7,380,000 (YouTube with Nelk)
288,600 (TikTok)
2,400,000 (Instagram)
229,000 (Discord with Full Send NFT)
Favourite Casino:
Stake
Biggest Win:
unknown
Biggest Multiplier:
unknown
When it comes to pranks, Kyle Forgeard is the man. Together with Jesse Sebastiani, Kyle founded NELK Boys, a bunch of guys that is fully dedicated to making the wildest pranks and being general jackasses.
Originally from Canada, Kyle and Nelk moved to LA to make it big. They certainly have, and now count a massive Youtube following with over 7.38 million subscribers.
The latest news is that Kyle and Nelk have started doing casino streams in May 2022, playing at none other than Stake Casino. And being the casino freaks that we are, we are super happy that Nelk has come into our favourite kind of action and delivering their signature madness to the scene.
On his Instagram channel, Kyle said they have a deal with Stake, one of the top crypto casinos around. The details are unknown, but no doubt it's a pretty good deal given Nelk's fame and following. Of course, it's not the first time Nelk has gambled. Stevewillsendit, another member of Nelk has long been crushing it at Stake.
About Kyle Forgeard and NELK
Kyle Forgeard founded Nelk and opened its Youtube channel in 2010. Before he became one the world's most popular Youtubers, Kyle Forgeard was studying film at Ryerson University. He started off making funny videos with friends involving short skits. Then it grew to the wildest stunts and the most savage pranks that quickly went viral. He then decided to pick things up right there, and dropped out of film school.
The pranks have been pretty hilarious from the start and Kyle Forgeard's talent for pranks continues. From scaring people on the street to some really insane stuff, Nelk provides some of the funniest videos on the internet today.
Like there was the famous coke prank on cops back in 2015. The Nelk boys called the police telling them they had a trunk full of coke in their car. The LAPD showed up thinking there would be cocaine, only to find the popular beverage. This was of course uploaded to Youtube and it spread like wildfire with more than 41 million views.
Nelk Boys Video "Coke Prank On Cops"
Brushes with the Law
Nelk pranks are some of the funniest things you will see, but sometimes it's not easy for those on the other side of the game to see the humour. Kyle Forgeard and Jesse Sebastiani have had numerous encounters with the law, and have been arrested a couple of times.
In September 2017, they spent a night in the Toronto prison. Although they never revealed why they landed in the slammer, they said in one of their videos they won their case a few months later.
In 2019, Jesse was arrested and convicted. He had put some fake blood in a bookstore and asked people around whether they knew of any books to cover a crime scene. The cops came and when they got to court, the Nelk Boys explained it was supposed to be a hoax. The court was not amused, but Jesse got away with just a minor penalty.
The consequences are part of why the pranks are so wild. And the wilder the prank, the heavier the consequences. The Nelk Boys are very aware of that and accept it as part of the game.  It's all part of the humour and one of the reasons why Nelk has gained such a strong following.
Kyle Forgeard Top Games
As a casino streamer, Kyle Forgeard streams with Nelkboys. It's a pretty social affair where they play a variety of games. Classic casino games like blackjack and roulette are often popular choices for these good fellows. Kyle has won an incredible $200k Blackjack hand before, so the card game is something that he definitely likes to come back to on a regular basis.
Slots are always a hit, and the Nelkboys can often be found streaming slot games like Fruit Party. They also have a penchant for the crypto games at Stake Casino, like Plinko. It's a simple game that allows players to customize their risk level, and it's a perfect match for the guys' high risk style that translates into high stakes gambling.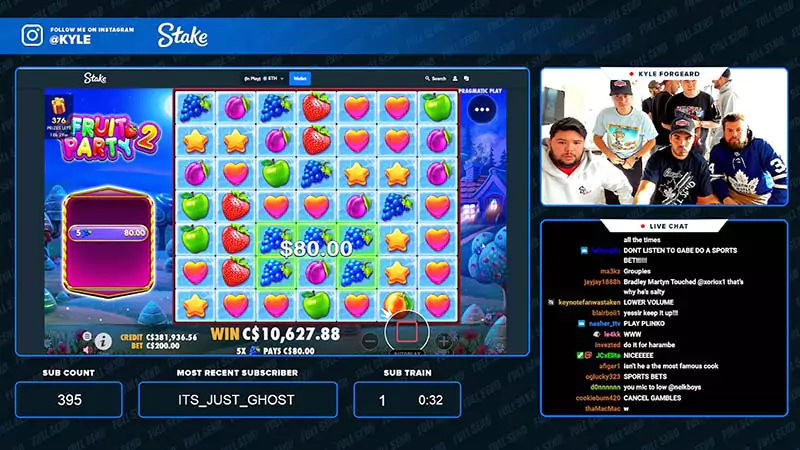 MoreLess
Streaming as a group means that the games that Kyle plays on stream can depend on the mood the other Nelkboys are in. However, Kyle Forgeard seems to have a distinct love for sportsbetting and has placed bets on several in-play games, which is unusual for a casino streamer. What's more, Foregeard seems to have a particular penchant for less common sports, and has placed significant bets on live table tennis games, for example.
Kyle Forgeard Currently Plays at Stake Casino
96%

Visit Stake

Bonus:

$500

Rating:

Excellent

Founded in: 2017
Online since: 2017

Licence:
Software:

Pragmatic Play
Nolimit City
PlayNGo
NetEnt
Gameart
Evolution Gaming
Red Tiger
Thunderkick
Push Gaming
Quickspin
Playson
Elk Studios
Playtech
Hacksaw Gaming
Booming Games
iSoftBet
Relax Gaming
Wazdan
blueprint Gaming
BigTimeGaming
Gamomat
More
Less
When and Where does Kyle Forgeard Stream?
If you're looking for Kyle Forgeard streams, then know that he doesn't have his own Twitch channel. Rather he is on with the Nelkboys channel with the rest of the guys. So if you're searching for Kyle Forgeard on Twitch and nothing shows up, don't panic. Just look for the Nelkboys on Twitch. At the moment, the Nelkboys are playing at Stake Casino.
There is no schedule posted on the channel yet, but the Canadian streamer is typically on in the evening, West Coast time. On some occasions Nelk will stream in the afternoons. Some of the streams are only around 2 hours or so, although once in a while they do longer sessions that go for about 5 hours. If you don't catch them live, you can always watch recorded videos of the streams and the highlights posted on their Twitch page.
Compared to top streamers where 5 hours is the norm and regularly do marathon sessions, Nelk streams are relatively short. We're guessing that Kyle and the guys are always busy cooking up other things, since their pranks don't make themselves.
Kyle Forgeard on Social Media
Kyle Forgeard knows social media. It's part of staying in touch and cultivating the Nelk fanbase. That means you can find him and Nelk on all the main channels. Here's a quick summary of where you can find Forgeard.
---
1.)

Kyle Forgeard on Twitch

As previously mentioned, Kyle doesn't have his own Twitch channel but is on the Nelkboys channel. The guys work as a team.
For the immense reach that Nelk has, the number of followers they have here is relatively low with around 359k subscribers. That's partly because they took a break from Twitch for a while. Nelkboys have actually done casino streams before in 2020 with Roobet Casino. But then rumours broke out that they weren't playing with real money. They're starting fresh again with Stake Casino and are building their fanbase on Twitch quickly.
2.)

Kyle Forgeard on Youtube

Like with Twitch, Kyle is with the Nelk Boys on Youtube. This is where they first started and it's still their home base, with new videos added all the time. You'll find all their pranks here, like they time they fooled a Big Foot expert with a fake Big Foot. Other hilarious videos including taking virgins to parties and clubs. The boys have a whopping 7.14 million subscribers on Youtube.

The Nelk Boys' Big Foot Video:

The Nelk Youtube also has plenty of interviews and podcasts they do with other celebs, like Snoop Dogg, Post Malone and Jamie Foxx. There are also the famous Full Send sessions and sometimes feature SteveWillSendIt, aka SteveWillDoIt, along with their Happy Dad channel.
3.)

Kyle Forgeard on Twitter

Kyle Forgeard has been on Twitter since 2011. He tweets regularly, living up to his "I don't stop" line, although we wouldn't say he is particularly prolific here. Still, his 1,900 followers will get updates on Kyle's latest sports bets. He regularly tweets them here, and being a Canadian, this includes his bet on the Toronto Maple Leafs during the Stanley Cup playoffs.

He also has a thing for horses, tweeting a photo of himself at the race tracks. Dana White from the UFC is often in Kyle Forgeard's betting tweets. Because how can you not when it comes to sports betting?

There's also been the controversial tweet showing Kyle with Donald Trump. It's happened more than once, and it seems the Nelk Boys are fans. But at the same time, they also made some funny videos of Trump supporters, so it's hard to say where they really stand on this one.
4.)

Kyle Forgeard on Instagram

Over at Instagram, Kyle Forgeard has 2.4 million followers who get all sorts of pics and videos on their feeds. These range from pics with girls at the pool, to the time when he returned a used watermelon. Some of these are also tweeted as well.

There are also loads of pics where he's hanging out with other celebs like Snoop Dogg, who seems to be really down with Kyle's sense of humour.

Calling himself a comedian on Insta, Kyle's posts here are all round fun and funny, because pranking is life for this Canadian homeboy.
5.)

Kyle Forgeard on TikTok

When it comes short viral videos, TikTok is the place to be and Kyle Forgeard can easily be found here. Other than the pranks, Kyle also posts some epic gambling on TikTok. Like losing $100k in 15 seconds while playing Mines.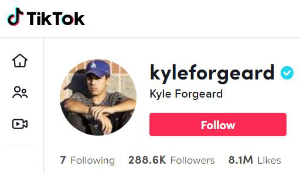 These insane losses are refreshingly real compared to all the big wins we are used to seeing with casino streamers. But the boys do win pretty crazy amounts and Kyle Forgeard's Tiktok has highlights of the Nelkboys all going crazy with the giant roulette and blackjack wins too.
With 290k followers, Kyle's following on TikTok is relatively small but his videos nonetheless get tons of views and likes. He certainly knows how to go viral.
6.)

Kyle Forgeard on Discord

Kyle was on the Nelk Discord, but that specific platform has stopped being active and all the Nelk activity has switched over to the Full Send NFT Server. In case you weren't following, Nelk issued a NFT collection known as the FullSend Metacard on the Ethereum blockchain.
The 10,000 NFTs provide access to exclusive perks in both the digital and real world, and carried a price tag of 0.75 ETH each, which is roughly $2,300. They were sold out within 10 minutes, and Nelk pocketed a quick $23 million from the sales.
There are regular tens of thousands of people online in the FullSend NFT server and it's easy to meet and chat with others who share Nelk's humour.
FullSend and Happy Dad Merch
Back in 2017, Kyle Forgeard and the Nelk boys started the Fullsend merchandise line. These included t-shirts, hoodies, baseball caps that fans could buy from their online shop, with Snoop Dogg being a partner in the venture.
There is also merch from Stevewilldoit and the line of merchandise has expanded to include beer funnels, beer pong kits, the Fullsend straw hat, stickers and flag. Everything sells like hot cakes.
In 2021, Kyle Forgeard launched Happy Dad hard seltzer with John Shahidi and Sam Shahidi. Although hard seltzers do have a bit of a reputation for their taste, Happy Dad shines in the alcohol pop scene with delicious flavours like watermelon, wild cherry, pineapple and lemon-lime. You can get the drink itself in stores as well as online, and there's more Happy Dad merch on the Nelk website.
What is Kyle Forgeard's Net Worth
The Nelk Boys are worth more than $70 million according to a New York Times report in 2021, and Kyle Forgeard is estimated to have a net worth of at least $1.5 million. Most of the money is coming from subscriptions, merchandise sales, and donations.
---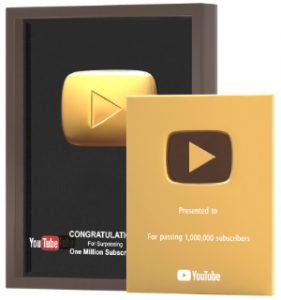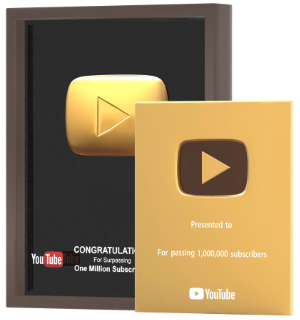 Although Nelk has a huge following on Youtube, and they even picked up the Golden Youtube button award when they hit 1 million followers, they make surprisingly little money from their YT channel. In an Instagram story back in 2021, the boys showed that despite having a staggering 15 million views for a month, they only got 23 cents from Youtube.
---
Kyle Forgeard Private Life
Kyle Forgeard is from Mississauga, Ontario. Born on 12 July 1994, Kyle is the son of Rick and Gayle Forgeard, and has a sister called Chantal.
He always had a passion for film and was studying film production at Ryerson University when he realized he could live his best life making videos with Nelk instead, which was initially called Nelk Filmz.
Kyle moved to LA with the Nelk crew into the so-called "Full Send House" in 2020, but beyond that very little else is known about him. In terms of relationships, he's single and available as far as we know, and the founder of Happy Dad has no children.