Xposed Casino Streamer
Xposed Profile
Streamer Name:
Xposed
Real Name:
Cody Burnett
Avatar:
Country:
Canada
Year of Birth:
1996
Favourite Casino:
Mr Green
Specialities:
High energy personality
Biggest Win:
Unknown
Biggest Multiplier:
Unknown
Sitting on the list of top casino streamers is a Canadian player, Xposed. The man behind the handle is Cody Burnett from Ontario. Cody has been into gaming since he was a kid. Born in 1996, Cody's a digital native and first started streaming Call of Duty before taking on the casino world in 2017 , and was one of the first to make a name for himself as a streamer.
Xposed now makes roughly $6,000 a month from his streams. With more than 266,000 followers on Twitch alone, the homeboy has certainly done well. People love him for his warm personality and his high energy.
Unlike Roshtein, another top casino streamer, Xposed is much more open about his life. He's a family man living a peaceful life with his long-time girlfriend, their baby and their dog. Also unlike Roshtein, Xposed plays with relatively modest bet sizes that are typically around $10. It's not peanuts, but it's not exactly high roller either.
Xposed Games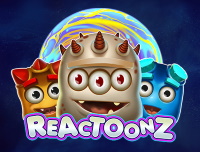 Xposed is usually playing slots and live games from Evolution Gaming. As one might expect, he doesn't stick to just one slot, although he does have a few that he likes going back to. Reactoonz for example is one of them. This wild, high variance slot matches his high octane personality to give the audience quite the ride. Likewise, Fruit Party is also on Xposed's list.
There are also live casino game streams, with our favourite Canadian streamer rocking the game shows that Evolution Gaming is famous for. Crazy Time, Mega Ball, Monopoly are all wicked enough on their own, and Xposed takes it to a whole new level of entertainment with his energy.
Of course, Xposed is also a regular Call of Duty player. He's been playing CoD since he was 8 and nowadays also enjoys Fortnite.
Xposed Streams: When and Where
Twitch is where you can find Xposed. Since becoming a family man with baby on board in 2020, he's been playing more in the early evenings with each stream lasting for around 4 to 6 hours. On weekends he usually starts earlier and you can see the Xposed schedule on his Twitch page. Even though he's a riot with an incredible sense of humour, he does take this pretty seriously. He now has a family to feed with his streaming after all!
You can also find plenty of Xposed videos on Youtube that you can watch at any time of the day. However, you don't get the chat with that.
Xposed Casinos
Xposed is famous for playing at a variety of online casinos. Mr Green and 888 Casino top the list, both of which are well established sites with a comprehensive collection of slots and live games. Other smaller online casinos Xposed plays at include Caxino.  A bit of an entrepreneur, he likes to get involved with new online casinos who have better bonuses and other offers for new players.
Xposed on Social Media
Cody Burnett is not shy at all and is happy to share his life on social media. Xposed self-exposed, you could say. It's all part of his open personality and you can find him sharing both his gaming and his personal life on different channels.
Xposed on Twitch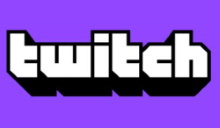 Obviously, Twitch is Xposed's home base since this is where he plays and interacts with his fans. More than 266,000 people follow his stream and watch him go ballistic celebrating each win. The chat here with other viewers is equally wild, as Xposed's good vibes seem to be contagious.
Xposed on Youtube
After Twitch, Youtube is the next stop. Cody has over 25,000 fans here who regularly check in to recordings of his videos on Twitch. You'll find his slot sessions, live games, as well as CoD and Fortnite streams here. Although you don't get the same interaction through chat, many love to tune in to Xposed videos at random hours of the day and Cody certainly makes enough for diaper money with the advertising here!

Xposed on Instagram
While Twitch and Youtube are where you will find the streamed games that Xposed is famous for, Instagram is where you will find Xposed as himself, Cody Burnett. Cody often posts pics of his girlfriend, a long time sweetheart from school days, and who stood behind him as he began his career in streaming. There is also their dog, and their baby who was born just this year. Of course there are also pics of his slot wins too!
Xposed on Twitter
Xposed has been on Twitter since 2013 and has an impressive count of 30,000 followers. Even more impressively, Cody does a pretty good job at responding to the numerous comments. Most of his tweets are about his live streams, complete with links to Twitch so fans can join the action right away.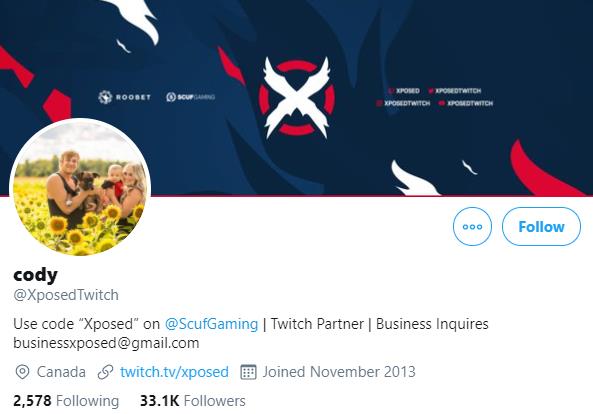 Cody B. – Xposed the Professional Streamer

Cody Burnett's high energy levels and excitement are unmistakable, and his passion for games is clear. Whether he's playing a slot or CoD, Cody's positive vibes travel across the screen, making his streams one of the most popular on Twitch.
While Xposed may seem like a happy go lucky kind of guy, what we find really awesome is how professionally Cody treats all of this. Streams may be digital and cutting edge, but Cody still does things the good old fashioned way – he does his prep work, he puts in the hours regularly, and he is friendly and responsive to his fans. This guy deserves to make a living doing what he loves!