Drake plays at Stake Casino - Rapper with Passion for Roulette
Drake Profile
Streamer name:
None so far
Real name:
Aubrey Drake Graham
Country:
Canada
Year of Birth:
24. Oktober 1986
Followers:
662 (Twitch )*
39,400,000 (Twitter)
26,000,000 (YouTube)
53,000,000 (Facebook Drake)
7,200 (TikTok)
102,000,000 (Instagram Champagnepapi)
Favourite Casino:
Stake
Biggest Win:
354,000 USD (Roulette)
Biggest Multiplier:
n/a
Net Worth:
~180 Million USD
The rapper Drake seems to have found a new hang out and venue. We won't say he's a Twitch star, but it certainly seems he's gotten into streaming. Particularly pertaining to our readers' interests, it's casino streams with a penchant for games like live roulette to be exact. And we're sure the musician will forgive our rhyme, but yes, Drake plays at Stake!

The top performing artist has been enjoying his new role as a dad to his son Adonis the last few years, and Drake has also been posting regularly on Instagram as @champagnepapi. While his IG pics are mostly him with friends, other musicians or with his boy, Drake has been using the Insta Stories as well. It is exactly there, in Drake's Insta Stories, where you'll find the star rocking it out at Stake Casino.
He's been high rolling it too, to no one's surprise. After all, as one of the world's best-selling musicians, with over 170 million records sold, highest ranked digital sales and the most number one sales in R&B and Hip Hop, Drake is more than loaded. His net worth is estimated at roughly $180 million, and that's not even counting the $354,000 he made recently playing roulette.
Is Drake doing Casino Streams?

Ok, if you're already heading over to Twitch to look for Drake's casino streams, you can put that on pause for now. Although there is a Drake Twitch account, it doesn't belong to the rapper but to a Fortnite player. It's still pretty epic stuff, but if you're looking for the Canadian rapper, this is not who you're looking for.
As mentioned, Drake the rapper is gaming on IG. It's not 100% clear whether it's his own live stream, or whether it's with other streamers. Drake has supposedly shown up in Adin Ross stream chat although that turned out to be a troll. Adin has been talking a lot about Drake and even announced that the rapper will be joining SSB, but whether that's really on or not remains to be seen.
Sieh dir diesen Beitrag auf Instagram an

Drake as @champagnepapi on Instagram.
Drake's Game - Roulette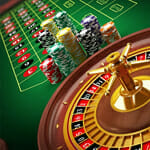 The musician clearly has a favourite game, and that is roulette. He likes it so much that he even has a roulette watch worth over $600k, which has a functional roulette inside its clockwork. If you're wondering if this is a custom piece, the answer is no. It's just a very exclusive luxury item with just 88 of them available worldwide. Connor McGregor happens to sport this watch as well.
Incidentally, this exquisite timepiece called Astronomia Casino and is from the Swiss watchmaker Jacob & Co. Drake has even posted close ups of the watch and hanging out with Jacob Arabo in the retailer's Manhattan office in his IG feed. So just in case you share Drake's love for the spinning wheel and have a few hundred grand to spare, you now know where to go shopping.
Sieh dir diesen Beitrag auf Instagram an
Drake Plays Live Roulette
Obviously Drake is passionate about roulette. Between recording albums, touring, and his dad duties, he manages to sneak in a few rounds every now and then. In January 2022, a viral video has been circulating of him playing live roulette from Evolution Gaming at Stake Casino, where he pocketed a cool $354,000 win. As he said, "2022 is blessing me from the comfort of my home." That is after all, one of the advantages of playing online where you can squeeze in a game at any time – and without the paparazzi following you.
There's been another one where he is playing Immersive Roulette casually in the kitchen from his home in Toronto. He was pretty sure it was going to land on the 8 – and a repeat 8 nonetheless. An absolute savant, and that was what hit to deliver a bet in the millions.
In this now famous video, Drake went in with a massive $200k bet. Although not much for one of the richest musicians in the world and absolutely possible, more savvy players have remarked that Evolution has its highest single bet for roulette capped at $20k. Were the gates opened for him, or was it more of a demo? We can't say.
What's with Adin Ross and Drake?

Adin Ross has professed his love for Drake along with Kanye, and there's been a couple of streams where Adin has mentioned the rapper. It's hard to say how much of this is mostly from Adin's end or if there really is something brewing. The chat appearance turned out to be someone else who adopted the Drake name, so it doesn't count. And although both seem to like casino games and play at Stake, the casino streamer and the rapper don't seem to have a whole lot in common. There's been a video from Drake where it does looks like Adin might be in the background, but it's really too small to make the call with any certainty. We do have our finger on the pulse though, and will update if anything does happen.
Drake and Fortnite
Although the Drake on Twitch is a Fortnite player and isn't Drake the rapper, it doesn't mean that the Drake we're interested in doesn't play Fortnite. In fact, it's known that he's a huge Fortnite fan. He made a guest appearance on the Ninja Stream using the name TheBoyDuddus, and the stream broke records with over 600,000 viewers. And before you go looking for TheBoyDuddus on Twitch, we can report that account is no longer active, and the closest we found is not Drake either, but a college student who decided to adopt the handle with an extra underscore added.
Drake on Social Media
Drake might not be doing casino streams on Twitch, but he's definitely active on social media. Here's a quick summary of what you can find on the different channels.
---
1.)

TheBoyDuddus on Twitch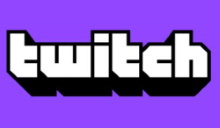 We already mentioned it, but Drake isn't really on Twitch. He does have an account called TheBoyDuddus, but it's not active at all and there's nothing there. He did manage to accrue 662 followers though. It seems he might just have used it to play as a guest on that epic Ninja stream with over half a million viewers. We will of course let you know here if Drake does start streaming on Twitch.
2.)

Drizzy on Twitter

Drake is known as Drizzy on Twitter. He has over 39 million followers here. Most of what happens here are retweets, and a lot of them are from OVO Sound, a Canadian record label which he founded with Noah "40" Shebib in 2008. The singer uses this platform to keep fans up to date about music. Notable tweets include one on September 4, 2021, when Drake's CLB became the most streamed album on Spotify.
3.)

Champagnepapi on Instagram

As we already said, Instagram is where Drake, or Champagnepapi, shows off his roulette games via Insta Stories. Beyond that though, the singer likes to use IG for his personal life and you'll find many pics of him with his son, Adonis, who is now a 4 year old toddler. This peek into Drake's private life has amassed a following of over 102 million followers.
4.)

Champagnepapidrake on TikTok

There are tons of Drake clips on TikTok with over 11 million posts about the singer. After all, Drake is a pretty popular hip hop and R&B star. However, what few people seem to know is that Drake has his own TikTok under the name of Champagnepapidrake. Right now, there are just 7,000 odd followers which is pretty meager compared to his Instagram. It seems that it's not one of the singer's primary social media profiles. But who knows, maybe he has something up his sleeve here coming up.

MoreLess
Will Drake be a Casino Streamer?
Drakes IG posts with his laptop open playing roulette at Stake Casino has certainly gained a lot of attention in the gaming scene. However, there is nothing out there that confirms that Drake is planning a career path as a casino streamer. Given his highly successful career as a musician and that he is already a multi-millionaire, a career switch to casino streaming is highly unlikely. It might very well be that Drake is simply playing roulette online for the love of the game.
Is Drake sponsored by Stake Casino?
Drake clearly prefers Stake for his live roulette games, and in one of his IG Stories, he even added the caption "Stake and Shrimp". This was shared from Stake Casino's Instagram, and understandably, several people are asking if there's a deal between Drake and Stake. The short answer to this is that there is absolutely nothing that can confirm that the star has signed a deal with the crypto casino.
96%

Visit Stake

Bonus:

$500

Rating:

Excellent

Founded in: 2017
Online since: 2017

Licence:
Software:

Pragmatic Play
Nolimit City
PlayNGo
NetEnt
Gameart
Evolution Gaming
Red Tiger
Thunderkick
Push Gaming
Quickspin
Playson
Elk Studios
Playtech
Hacksaw Gaming
Booming Games
iSoftBet
Relax Gaming
Wazdan
blueprint Gaming
BigTimeGaming
Gamomat
More
Less
What does Drake earn from his Roulette Games at Stake?

Again, there is absolutely no word that Drake has a paid deal with Stake Casino. Is he paid to feature the casino on his social media? No one knows. So for now, we can only say he's been pocketing some decent wins above the $350,000 mark playing roulette.
What is Drake's Net Worth?
Drake's net worth is estimated to be above 180 million dollars. Most of it comes from record sales, and as one of the best-selling artists in the world with more than 170 million records sold plus even more streamed, that adds up to serious money.
Estimates have it that he's sold more records than Jay-Z and Lil Wayne. Of course, there are other royalties and income on the side too.
Outside of his immediate career, he's also started the OVO sound record label, and a whiskey brand called Virginia Black Whiskey in a collaboration with the DeLeon Tequila creator.
Drake's Personal Life
Aubrey Drake Graham is the musician's full name, and he was born in 1986 in Toronto, Canada. He began life on stage early at the age of 15, starring in Degrassi The Next Generation, as well as working on his music career at the same time. Stories have it that Drake was often late on set because he spent the nights recording; eventually, the security guards let him in late at night so he could sleep in the dressing room instead. In 2006, he released his first mixtape, called Room for Improvement. After listening to some of Drake's work, Lil Wayne invited Drake to join him on tour and the two began collaborating.
In 2009, Drake released his third mixtape, So Far Gone. It was a huge hit immediately, with titles on Billboard 100 and 200. It won 2010 Juno Awards' Rap Recording of the Year. Since then, Drake has released several albums, like Thank Me Later, which featured Lil Wayne, Kanye West, and Jay Z. His music career has more than taken off, with numerous singles hitting the Billboard 100 charts and huge record sales. Today, he is the highest certified digital singles artist ever in the United States, has bagged 4 Grammy Awards in 2021, and was lauded as the Artist of the Decade in the Billboard Music Awards 2021.
Aside from being a musician, Drake founded the OVO Sound label and is also an ambassador for the Toronto Raptors. He's gone into the whiskey business with Virginia Black, and has also worked in a collaboration with Nike on a sub label fashion design, among other business ventures and endorsements.
His love life is only slightly less prolific. He had an on-off relationship with Rhianna between 2009 and 2016. Then things got serious with the French adult actress Sophie Brussaux, and the two had a son called Adonis in October 2017. Although Drake and Sophie are no longer together, the musician often takes Adonis to NBA games, and he even took him to the Billboard Music Awards. Drake has been dating Johanna Leia since 2021.
Last Update:
Author Rating: