Cronos Casinos 2023
Cronos Facts
Company:
Foris DAX Asia Pte. Ltd.
Founded in:
2016
Headquarters:
1 Raffles Quay, #25-01 Singapore 048583
CEO:
Kris Marszalek
Website:
crypto.com
Available in:
more than 50 countries
Available in Canada:
since 2018
E-Mail:

[email protected]

Best Cronos Casino:
Stake
More
Less
The cryptocurrency space has been growing steadily, and more and more altcoins are surfacing to become players in the scene. The Cronos CRO coin is one of them. But it's not just any altcoin, and this review will tell you what the CRO coin is all about, what its standout features are, and how you can use it for gambling.
So we will start with the easy part first. Why CRO is so popular may be largely attributable to the fact that the CRO coin is the native token to the Crypto.com platform, which is a decentralized platform for buying and trading cryptocurrencies, NFTs, and just about everything related to the crypto scene.
It aims to make crypto an everyday form of payment, and the platform includes an app and a Visa card to facilitate everyday transactions with cryptocurrency. Cronos was launched in 2018, after its parent company rebranded itself from Monaca to Crypto.com.
There are many reasons why people might hold CRO in their wallet. It comes in handy when you want to get deeper into the crypto scene and enjoy all the benefits of blockchain and the Metaverse. Of course, since we're here to look at crypto gambling, we will talk about the future of CRO and its acceptance at casinos in this article.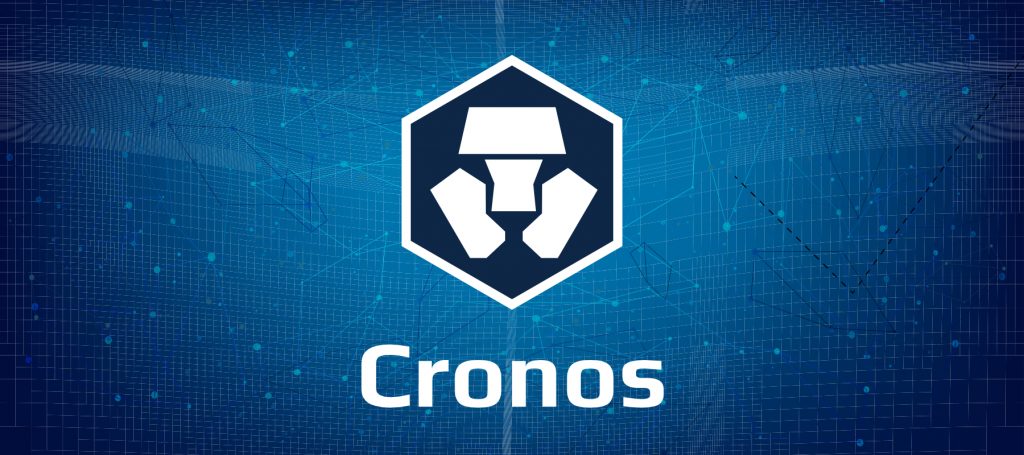 MoreLess
Contents
Best CRO Coin Casinos
The number of gambling sites that bank with Cronos is somewhat limited for now, although you can certainly find good casinos where you can gamble with CRO coin. And given how quick the online gambling scene picks up on new trends, there can certainly be more casinos adding CRO to their banking options.
What is CRO Coin?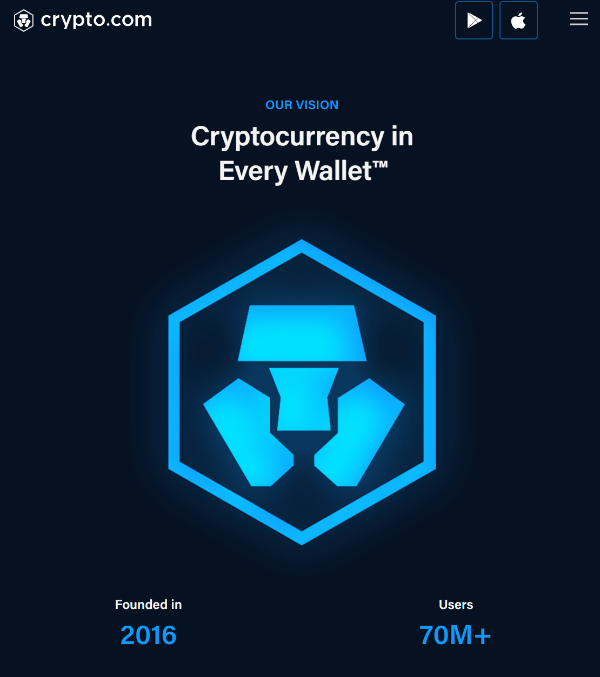 CRO is the symbol for the Cronos coin, and it is a utility token that is designed by CRO Protocol Labs aka Crypto.com, a decentralized financial platform with the aim to offer a one stop shop for all things related to cryptocurrencies and crypto assets.
The coin is designed to fuel the Crypto.com ecosystem, which offers various services like payment, trading, earnings, and credit, topped off with rewards such as cashback. While you can buy CRO on several crypto exchanges, as a utility token it is not designed to be a speculative financial investment like many of the altcoins around.
Technically speaking, the Crypto.com and CRO chains run on the Ethereum virtual machine. It operates on the Byzantine Fault Tolerance consensus mechanism to ensure the chains' stability and security.
CRO: A Vision for De-centralized Finance
To truly understand the Cronos CRO coin, it's important to remember it is a utility coin for Crypto.com, which has a particular vision. You might have already heard the term DeFi floating around, that is de-centralized finance, but realistically it still largely remains something of the future. Crypto.com's vision is to make de-centralized finance accessible and part of everyday life.
To this end, the CRO Protocol Labs have implemented everything you need for decentralized finance. This includes:
Trading: a crypto exchange platform to buy and sell cryptocurrencies
Payment options: a wallet, Crypto.com Pay, that lets merchants accept cryptocurrency payments, whether it's in CRO or another coin, as well as a Visa card.
Financial services: DeFi products, as well as other earnings and credit possibilities
Metaverse: NFTs for all your collectibles and gaming needs
Blockchain: Crypto.org blockchain and the Cronos coin for distributing rewards.
History of Cronos and crypto.com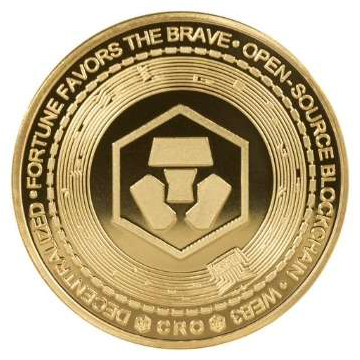 Although the Cronos CRO coin was launched in 2018, the project had been brewing for a few years prior. It started in 2016, when Monaco was founded by the serial entrepreneur Kris Marszalek in Hong Kong. The next year, in 2017, it held an ICO (Initial Coin Offering) with the coin called MCO, where it very quickly raised 10,000 ETH in just 24 hours, exceeding even Marszalek's expectations. In total, the ICO raised roughly the equivalent of $27 million.
In June 2018, Monaco acquired the domain name Crypto.com from its previous owner, Matt Blaze, who had declined various offers in the past. Following the acquisition of the domain name, Monaco rebranded into Crypto.com, and the coin itself to Cronos with the symbol CRO, as it is known today.
In 2021, the Cronos mainnet was launched, and the Cronos ecosystem has grown rapidly with it. Today, it is one of the top 10 biggest crypto ecosystems, with a market cap of around $2.8 billion. In 2022, Crypto.com launched a $100 million accelerator program to support Web3.0 and other DeFi projects. It also sponsors numerous sports, such as Formula One, MMA UFC, as well as the 2022 Fifa World Cup. The company now has 4,000 employees and is headquartered in Singapore.
How to Earn CRO Coins
It's actually pretty easy to earn CRO coins. Start by signing up on Crypto.com and then you will see various projects where you can stake your CRO, meaning you will get more coins after locking them in for a certain period of time. Just go to your CRO DeFi wallet, and at the bottom you will see a nifty little button labelled "Earn".
Interest is usually paid out on a daily basis, although the exact amount will depend on the amount you are staking and the terms of the stake. On top of all this, you can also get cashback rewards when using the CRO credit card.
Buy Cronos CRO tokens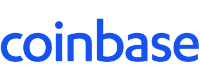 If you want to jumpstart your CRO journey, you can buy CRO coins on crypto exchanges like Coinbase, although Binance currently does not support it.
It may however just be smarter to do it all on the Crypto.com platform instead, since you can earn more CRO immediately after your purchase there. If you're on the Crypto.com app, then just go to the Trade button, and then the Buy button, which will show you CRO as well as other coins you can purchase.
The platform accepts traditional payment methods like Apple Pay, Google Pay, credit and debit cards, so it's pretty easy to get started, even if you are brand new to cryptocurrencies.
Gambling with CRO at a Crypto Casino
And now to the reason why you're probably reading this review: how to actually gamble with the Cronos coin.
If you have some CRO coins in hand and are looking to do some gambling with it, then it's pretty easy. Once you've found a crypto casino that banks with CRO and make a deposit, you'll have a range of real money casino games in front of you. The process is similar to many internet purchases and chances are you're already pretty comfortable with that. In any case, we've spelled things out here in these step by step instructions, so you can see exactly how simple it is.
Find a casino that accepts the CRO Coin.
Sign up and when you are logged in, go to the casino's Cashier or find the Deposit button. Most sites have it on the top right corner, around where your personal account settings are located.
When you are in the Deposit section, select CRO from all the payment methods listed.
Enter the amount of CRO you want to deposit.
A QR code will appear with a wallet address underneath. Either scan the code with your wallet app, or copy the address into your web wallet.
Confirm the transaction.
Start playing the casino games for real money.
The withdrawal process is essentially the same as above. Just go to the Withdraw section instead of Deposit.
As with all crypto transactions, confirmations need to take place before the transaction is completed. This can range from a few seconds to a few minutes.
Cronos Casino Pros & Cons
---
Advantages to playing at CRO casinos
Compared to regular online casinos, there are certain advantages when gambling at CRO casinos. Most of these advantages are from the benefit of playing at a crypto casino, and the upsides include:
Instant withdrawals
More flexible and higher limits
Higher security
Availability of crypto games
Relatively steady price to the coin
The last point relates to the fact that CRO is a utility coin, so while its price does go up and down, it doesn't fluctuate as much Bitcoin or meme coins that are subject to a lot of hype. From a gambling perspective, this means that you don't have to worry about missing out on a rally just when you start getting busy in the casino.
Disadvantages to playing at CRO casinos
There are some disadvantages too if you're looking to gamble with CRO specifically. But the good news is that the list of disadvantages is short with nothing really serious you should be worried about:
Relatively few casinos accept the Cronos CRO coin
Gas fees on otherwise free deposits and withdrawals
Crypto casinos are really on point with new trends though, so it is very possible that more CRO casinos will emerge. As for the gas fees, that's something that comes with cryptocurrencies in general and can't be avoided.
We've heard of some players being concerned about the relatively high fees on the Cronos chain. However, on absolute terms, you're still looking at pretty minuscule sums of a few cents to a couple of dollars for a transaction, and it's still much cheaper than ETH. Some planning ahead helps.
CRO Casino Payment Limits
Playing at a CRO casino gives you a lot more flexibility, as with crypto casinos in general. One of the highlights include the significantly higher max limits in crypto gambling, which is a key reason why many high rollers prefer gambling in crypto over fiat currencies.


Largely speaking, you can deposit as much CRO as you like. Not only does this make things easier for high rolling, but larger deposits can also help to save on gas fees. In terms of the minimum, most crypto casinos let you deposit as little as you want provided it covers the fees. However, you might want to put in more than that so you actually have a good amount of CRO in your casino bankroll for some proper gambling.
Although deposit limits are pretty much close to none, casino games typically have their own bet limits. These limits are to ensure that the casino has the sufficient funds to pay you should you win, so they are a good thing. These limits can be very high though, and crypto games are famous for their super high max bets and are worth checking out if you're planning to go in for the kill.
Gambling safely with CRO coin

The Cronos CRO coin is perfectly safe in itself. If you are new to DeFi, you may however want to consider sticking with the native wallet from Crypto.com, as most crypto scams occur in Dapps (decentralized apps).
Otherwise, in terms of gambling, make sure you choose a trustworthy casino. A license is always good. And as casino reviewers, we obviously think reading a casino review for some professional insight helps. Other good practices include activating 2FA (2 Factor Authentication) for an extra level of security.
CRO Casino Games
While the number of CRO casinos right now isn't particularly numerous, there is certainly no shortage of CRO casino games at the sites we've listed on this page. Once you've signed up at one of these sites, then you have all of the traditional as well as new casino games right in front of you. This includes:
If you've ever played at an online casino before, you will find that CRO casino games includes just about everything you know and love – slot machines, roulette, blackjack and the whole shebang. And maybe even more if you haven't checked out those crypto games already.
We should mention though that not all crypto casinos have sportsbetting available. You may have to look at a couple of sites before you find a CRO sportsbook. As a last resort, if crypto sportsbetting is really the reason why you are around, you might want to consider an alternative to the CRO coin to open up more possibilities.
Tips for gambling with CRO Coin

Below are some gambling tips that you can use when playing at CRO casinos. These tips concern managing your cryptocurrency gambling budget, safety, as well as how to just get more out of your coins at casinos.
Buy CRO coin before you plan to use it, so you can wait until the price is right.
Buy CRO from Crypto.com - prices for the coin will be cheaper here because it's the platform's native token.
Larger transactions can save on network fees.
Keep an eye out for casino bonuses and promotions to get extra value.
Use the casino's loss limit tools to help you stay within your budget.
Cronos coin alternatives for online gambling
We'll be honest though, CRO casinos are not many for the moment. And unless you already own CRO for other reasons, this is probably not going to be our top choice of a coin to purchase to start gambling. If you're just starting out on your crypto gambling journey, consider these alternatives to the Cronos CRO coin.
The coins listed here are more commonly accepted at casinos than CRO. Coins like Litecoin and Tether can be used on many sites, and both are excellent choices for starters. Bitcoin and Ethereum are obviously very popular, although buy in price and fees tend to be high.
CRO coin FAQ
---
1.) Are Cronos casinos secure?
All the CRO casino sites listed here are secure. A safe casino, whether CRO or otherwise, is largely independent from the payment methods it accepts.


What makes a gambling site safe are the measures it deploys for fairness and security, and when a site has a gambling license it means it has deployed these measures. Therefore, it's always a good idea to check if the casino is licensed. A gambling license from Curacao is considered a respectable one.
Some crypto casinos with a non-conventional spirit do opt to break from traditional licensing. Those that are heavily vested in the power and transparency of blockchain will have Provably Fair games, which uses an algorithm that players can check for themselves for fairness. Some on the extreme vanguard might even be part of the Crypto Gambling Foundation.
Back to FAQ
2.) Are the CRO casino fees high?
Generally speaking, most crypto casinos do not in themselves charge fees. Deposits and withdrawals are usually free, but there are network fees associated with crypto transactions.
Some users have mentioned that CRO fees are high compared to other altcoins, but it's important to remember that the fee is in CRO and only translates to a few cents in dollars. Should the value of CRO shoot up though, then this fee would become more significant. However, it is still much cheaper than Ethereum.
Back to FAQ
3.) Is Cronos a good coin for gambling?
If you already have CRO in your wallet, then these coins are just as good as any for gambling purposes. Compared to other cryptocurrencies, you won't have as many casinos to choose from though, so if you are shopping around for the best coins for crypto gambling, it is worth considering some alternatives to CRO that are more widely accepted.
For example, you will find a lot more Litecoin casinos and the LTC price is also very affordable, making it a good choice if you're looking to get your feet wet.
Back to FAQ
4.) Is there a CRO bonus?
Most casinos have bonus offers that are independent of the coin you use. That means if you see a bonus listed, your CRO deposit should be eligible for it. Sometimes the offer may be listed in BTC though, but the fine print will show how much you can get with CRO. Of course, other than deposit bonuses, many of these sites have other promotions like cash and coin drops which can help keep your bankroll topped up.
Back to FAQ
5.) Does CRO coin have a future?
The future of the CRO coin is dependent on the future of Crypto.com. At the moment, Crypto.com is one of the biggest crypto ecosystems. It has built a solid name for itself as a top player in all things DeFi, and is a sponsor behind major sports teams and even has Matt Damon as its brand ambassadors.

So even though the price of CRO is not very high right now and it's anyone's guess whether there will be a CRO rally, we would say CRO has a very good chance to be part of the future.
Back to FAQ
The Expert Conclusion on the Cronos CRO Coin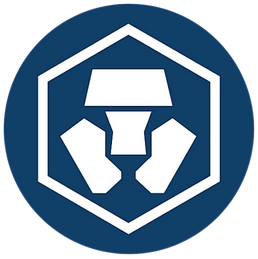 CRO is the utility token for the Crypto.com DeFi platform and more and more people are starting to hold the CRO coin. Crypto.com is positioned as a key player in the DeFi space, offering all the services needed to make DeFi mainstream, including merchant payment, credit cards, and NFTs. All of this means that Cronos isn't just any old cryptocurrency but has a solid value proposition that suggests it will be here to stay.
When it comes to gambling with CRO, there aren't a whole lot of casinos to choose from. At least that's the state of things when our team put together this CROs review. However, the sites that we have listed here that bank with CRO offer a first class crypto gambling experience. Clearly, it's very possible that more CRO casinos will emerge as Crypto.com takes off, and of course you will get all the latest on CRO gambling here.
Author: Vienne Garcia
Last Update:
Article reviewed: Cronos
Author Rating: