SteveWillSendIt Casino Streamer
SteveWillSendIt Profile
Streamer Name:
SteveWillSendIt
Real Name:
Steve Deleonardis
Avatar:
Country:
US
Year of Birth:
1998
Favourite Casino:
Stake
Specialities:
Frat boy lifestyle, Outrageous pranks
Biggest Win:
unknown
Biggest Multiplier:
unknown
From over the border is SteveWillSendIt, aka SteveWillDoIt. Behind both of the names is actually Steve Deleonardis. One of the hottest streamers on Twitch, SteveWillSendIt does a lot more than just slots and casino games.
This young American is an all out entertainer. He's part of Nelk Entertainment, which started in Ontario. Nelk is basically just a bunch of wild boys living the frat boy lifestyle and doing the craziest things you can imagine.
You may already have seen some of Steve's viral videos of insane challenges, pranks and extreme lifestyle. Joining the mile high club on his birthday, eating enough pizza to feed a county and drinking copious amounts of alcohol are all some of his famed achievements. Of course, he loves to gamble, and throwing himself into slots and trolling live dealers are part of his routine.
SteveWillSendIt Games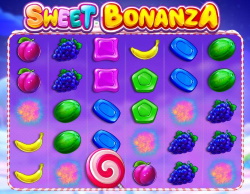 Steve approaches life as a one big game, and gambling is a game that fits his personality well. On Twitch, he's especially big on slots.
The Sweet Bonanza slot, which can hand over a massive win of 2,100x your bet with Candy Bombs, multipliers and bonus rounds, is a favourite. Other high variance, high volatility slots like Dog House are also hot on SteveWillSendIt's stream.
Of course, Steve can't resist taking on those hot, live croupiers in live casino games. Live blackjack is his favorite. On top he likes to play crypto games like Plinko and others.
SteveWillSendIt Streams: When and Where
While Steve Deleonardis also goes by Steve Will Do It, on Twitch he goes by SteveWillSendIt. This is a nod to the Full Send program from the Nelk Entertainment boys. According to his schedule on Twitch he is streaming on a daily basis.
You'll find more videos from Steve on Youtube, mostly under the Steve Will Do It name. These aren't strictly focused on casino stuff, but also feature the outrageous things he gets up to with the Nelk boys. He also has a second Youtube channel, which goes under the name SteveWillDoIt Two. There he is posting his gambling related stuff.
SteveWillSendIt Casinos
Being American, SteveWillSendIt has a relatively limited choice of online casinos at his disposal. He is usually found spending money like toilet paper at Stake Casino, which is a cryptocasino. For Canadians and players elsewhere who aren't under such restrictive regulations, there are far more choices. If you want to check out some other casinos where SteveWillSendIt played in the past and that accept Canadian dollars, then we suggest taking a look at Twin Casino and Lucky Days.
What's Special About Steve Will Send It
Steve Deleonardis, whether as Steve Will Send It or as Steve Will Do It, is an absolute riot. At the casinos, Steve will leave you in awe at the sheer amount of money he's ready to blow – but then often wins back. This guy has balls and is afraid of nothing. Steve is always up for a challenge, whether it be at the casino or anywhere else - hence the name Steve Will Do It. He's the guy who lives big and it's amazing to watch what he gets up to.
SteveWillSendIt on Social Media
Steve Deleonardis is a full blown online personality. However, he does tend to go by the SteveWillDoIt name more often than as SteveWillSendIt, which he mostly reserves for Twitch.
---
SteveWillSendIt on Twitch

On Twitch, Steve goes by SteveWillSendIt and has around 745k followers. That's not too shabby, especially considering that he's more of a Youtuber than a Twitch guy. Most of the stuff he streams on Twitch is related to slots and gambling. If you want to check out his outrageous pranks, then you should look on Youtube.
SteveWillDoIt on Youtube
Going by SteveWillDoIt on Youtube, Steve Deleonardis has over 4.6 million subscribers. This is his home and it's where you will see the videos he's most famous for. The pranks, the dares and challenges, and the lifestyle Steve Will Do It leads can all be found here. He literally keeps millions of viewers entertained.

Additionally, Steve has a Youtube channel called Life Of Steve. This one features highlights from his casino streams and life. There aren't a whole lot of vids here and there are roughly 339k people following him on this one. But the channel is pretty new, he only started to post videos in middle of June. Because he is posting regularly new videos, we are sure that the follower will grow in the near future.
©Life of Steve | Life of Steve is one of Steve's Youtube channels. There you can find his gambling related content and some funny stuff of his Life.
---
SteveWillSendIt on Instagram
SteveWillSendIt has over 804,000 followers on Instagram. There you can see him mainly posting short videos or pictures of him playing and winning at Stake Casino. But there is also other content. SteveWillSendIt is not his main account. Although he hes over 800k followers there, he has much more on his main account.
Steve's main Instagram account goes under the name of Stevewilldoit. This one is set to public and features mostly the things he does with Nelk, like stuffing his face with cake and surprising people with a Tesla Giveaway. There are some great IGTV videos here too, and Steve has no less than 3.5 millions followers on this account alone.
Steve Will Do It on TikTok
On TikTok, Steve DeLeonardis goes by Stevewilldoit. He has more than 1 million followers here and 19.6 million likes. Most of Stevewilldoit TikTok videos show him giving random strangers lots of cash to help them out, along with surprise gifts for friends. Not so much gambling content here, but it's always nice to see a casino streamer spends his money generously.
Stevewilldoit on Discord

Check out the Stevewilldoit Discord 35,600 strong community if you're looking to have fun chatting with other Steve fans. It's always busy here with more than 3,000 people online around the clock. Ask other gamblers questions and exchange tips in the two Gambling Rooms. There are also several voice channels if that's what you prefer, plus channels dedicated to Steve's content, like his Twitch, Youtube and Fullsend.
Questionable statement from SteveWillSendIt

In his casino stream on May 22, 2021, SteveWillSendIt said, "If you're gambling, you can only lose when you quit! … There is no such thing as losers in gambling. There is [sic] winners and there is [sic] quitters. Don't be a quitter! "
Although Casino.Guide focuses on testing and evaluating casino offers and trends rather than representing the opinions of others, our editorial team would like to state explicitly that we do not agree with this statement from SteveWillSendIt. What Steve suggests here is that as long as you play long enough, then it's impossible to lose.
This is not just wrong, but an actually extremely dangerous attitude. There are no guarantees with casino games. You can lose all the money you have and go into serious debt if you don't know when to stop. As entertaining as SteveWillSendIt is, it's important to take some of the things he says with a grain of salt, and in that particular stream he was clearly under the influence.
We reiterate - you should never gamble with more than you can afford. Know when to stop before you lose everything. Stopping the game in time will definitely not make you a loser!
Steve Will Send It or Do It!
Whichever name he goes by, Steve Leonardis is one heck of a personality. Although on Twitch he mostly streams his slot and casino play, there's a lot more to our Steve L.

He's the man who will take on whatever challenge that's thrown at him and lives like there is no tomorrow. He's keen to live up to his Steve Will Do It name. He does this all in front of the camera for the record too. If you're looking to watch something insane, then SteveWillDoIt is the Youtuber you want to check out.