Casinogirlz Casino Streamer
Casinogirlz Profile
Streamer Name:
Casinogirlz
Real Name:
Heidi, Virginie
Avatar:
Country of origin:
France
Year of birth:
unknown
Favourite Casino:
Cresus, MagicRed
Specialities:
Slots, Attractive and friendly
Biggest Win:
€18,920 in Book of Dead
Biggest Multiplier:
37,840x in Book of Dead
Casinogirlz is where girl power takes over casino streams. It's actually two French girls who have been friends for more than 15 years and have finally decided to take their passion onto the screen. Yes, they're streaming slots on Twitch, and occasionally they might even play a few rounds of live blackjack.
So who are the Casinogirlz? The duo is Heidi and Virginie, a blond and a brunette. They've been online and posting on social media since 2013. We don't know their age, but putting the pieces together, we're guessing they are in their 20s.
They're from France but we don't know which part of France. From their photos on Instagram and Twitter, it looks like they're in the sunny southern part a lot. They love to play slots and their warm personality makes their streams a pleasure to watch.
Casinogirlz Games
Slots are the game of choice for Casinogirlz. Heidi and Virginie both take on a variety of reels. Don't underestimate these two women, despite their warm and genuine personality. They look like any pleasant French women, but they have the guts to take on high variance slots with real money. Book of Dead for example, is always a winner on their stream and they've managed to walk out with a huge wad of cash in this game.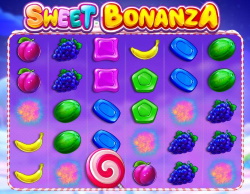 Sweet Bonanza is also frequently on the Casinogirlz game list. A bright and vivid slot on a 6 x 5 gird, Sweet Bonanza is a high variance game with and RTP of 96.48%. It has some serious win potentials although you might need to get through some of the slower lulls first.
The duo has also scored some big wins on Big Win Cat, which is a classic slot with the Japanese lucky cat. Unsurprisingly, the game has become one of the girls' favourites.
While Casinogirlz describes themselves as slot streamers, sometimes they will head for live casino games like blackjack and game shoes like Crazy Time and Mega Ball. They've also been known to put down some really high bets on Deal or no Deal.
Casinogirlz Streams: When and Where
Since there's two of them, the girls manage to stream pretty regularly. Currently, the Casinogirlz schedule on Twitch has them on four to five days a week: Monday, Tuesday, Thursday and Friday and sometimes also on the weekends. Unlike other streamers, they like to stream in the morning until the afternoon, usually starting around 8am until 2pm.
That's the time in France and if you're a night owl in Canada you might just be in luck to catch them live. 8am in France makes it a somewhat ungodly hour of 2am in Ontario, but if you're out in BC then you got yourself some late night entertainment waiting.
If you can't make it live, Casinogirlz does have videos of their streams on Twitch that you can check out at any time. We should probably mention that they stream in French but you can still get a good feel of the action even if your foreign language skills might be a bit rusty.
Casinogirlz Favourite Casinos
We'll get straight to the point. Casinogirlz likes to play at Cresus online Casino but this is really not relevant to anyone outside of France. France is notorious for its strict gambling regulations and the French have far fewer options available when it comes to online casinos. For players in Canada – and elsewhere for that matter, there are much better places to play.
For our Canadian readers, we suggest Magic Red and Netbet. Both are reputable and have all the games that Casinogirlz like to play. If you want to try your hand on the same games as Virginie and Heidi, these two casinos will definitely do the trick. Plus they have awesome bonuses on a regular basis.
What's Special About Casinogirlz?
It's not often that we see two young women working together on a casino stream. The fact that Virginie and Heidi have been friends in real life since almost forever makes Casinogirlz extra special. There are no bitchy cat fights, but just a truly warm vibe between the two women streamers.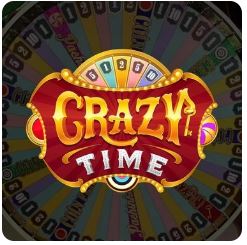 From the games perspective, many of the viewers on Casinogirlz Twitch love how the two insist on playing with real money. On slots, their bet sizes range typically from modest €2 bets to €10.
They have been known to go much higher on live games like Crazy Time and Deal or No Deal though, sometimes up to €80 bets. That's pretty crazy stuff but the girls seem to be good at getting their money's worth in these games.
Casinogirlz on Social Media
You can also find Casinogirlz outside of Twitch. The duo takes this quite seriously and have been working on their social media presence. However, they mostly keep their private lives out of public eyes. We don't know their last names and we certainly have no idea if they have boyfriends, or even a dog.
Casinogirlz on Twitch
Casinogirlz has more than 30k followers on Twitch and the number is always growing. Twitch is the girls' main thing and their streams get hundreds to thousands of views.
Casinogirlz on Youtube
The Casinogirlz Youtube channel has been around since 2018 and they have a bit over 2.8k subscribers here. On this channel you'll find videos of their casino stream highlights. They don't upload videos here so frequently though, and it seems they mostly keep it to a monthly basis.

MoreLess
Casinogirlz on Instagram
The Casinogirlz Instagram account is set to private. No big deal though because you can just ask to follow them as with any Insta account.
This seems to be one of their relatively new channels as they only have 16 posts when we checked, although they already have over 1,600 followers.
You can see pics of them offline hanging out by the sea doing things other than playing casino games.
Casinogirlz - Girlfriend Streamers
It's always amazing to watch women who aren't afraid to bet big take on online casinos. From slots to live games, Heidi and Virginie bring their real life friendship to the screen as Casinogirlz. Experience their girl power on Twitch!