Jugi Pelaa Casino Streamer
Jugi Pelaa Profile
Streamer Name:
JugiPelaa
Real Name:
Juka Nyssölä
Avatar:
Country of origin:
Finland
Year of birth:
unknown
Favourite Casino:
Wildz Casino
Specialities:
Slots, Body building, esports
Biggest Win:
unknwon
Biggest Multiplier:
unknown
The Finns are kind of famous for their weirdness, in a good way of course. Heavy metal bands, wife carrying competitions and brutally blunt personalities.
On Twitch, you can experience some of this madness combined with casino action in the form of the Finnish casino star, Jugi Pelaa. Jugi Pelaa streams include plenty of slots along with games like PUBG, Warzone and Call of Duty. As he says, sometimes weird and crazy stuff happens in his streams.
Jugi Pelaa, or Juka Nyssölä in real life, is a body builder who is mad about fast cars and probably a few other things. Of course, he is also a high energy gamer who has turned his passion into a career. In fact, he even moved to Malta with his girlfriend to take it to a whole new level.
JugiPelaa Games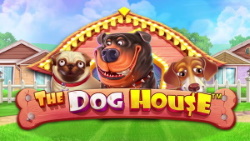 Jugi is a slots guy. Like many casino streamers, Dog House is one of Jugi Pelaa's top games as the high variance ramps up both the excitement and the wins. Other high volatility slots Jugi spins on are Reactoonz, Fat Rabbit, Book of Ra, and the Rich Wilde games.
He also regularly plays NetEnt slots like Narcos, Twin Spin, and Dead or Alive. What this man is really famous though, is that he's adamant about betting with real money. The wins and losses are all real. Although the crazy Finn somehow makes it balance out in the end, you will definitely feel the adrenaline.
Other than slots, Jugi Pelaa is big on esports. He does call himself the Finnish PashaBiceps after all. Call of Duty, PUBG and Warzone are all on his gaming list.
Jugi Pelaa Streams: When and Where
There's no fixed schedule posted on Jugi Pelaa's Twitch, but he does stream frequently. Normally, he streams every day of the week, once in the morning and once at night. That largely translates into the dead of the night in Canada, as well as the afternoon. Give or take a few hours, depending on whether you're out east or west. While his streams and chats have been mostly in Finnish in the past, Jugi has started streaming more in English as well.
On Jugi Pelaa's Youtube, you'll find video recordings of his streams if you can't make it live. There are also plenty of his CDL, PUBG and Fortnite videos there as well.
Jugi Pelaa Casinos
The move to Malta means that Juka Nyssölä is now at the heart of all online casino action. This guy is serious about his casino streamer career and regularly partners up with leading online casinos. Some of Jugi Pelaa's casinos include Wildz, a relatively new but solid casino that is gaining a strong reputation among players. Other casino sites he plays at include LeoVegas and Caxino.
What's Special About JugiPelaa?
The crazy Finn who loves to party is not your average streamer. He insists on gambling with real money only. Bearing in mind that Jugi Pelaa streams practically every day, that's quite a bit of money at stake. It's also part of what makes his slot streams thrilling.
But life is a lot more than just money. He actually likes to chat with his followers. That kind of interaction in a stream with thousands of followers is simply formidable.
An avid body builder with a few prizes under his belt, Jugi Pelaa is also rocking it in various esports leagues like IRL, Nostalgia, PUBG and Call of Duty.
Jugi Pelaa on Social Media
Juka Nyssölä knows that presence on social media is part of being a successful streamer. There's a lot more than just being playing games in front of a camera for a few hours every day. Our star makes sure to respond to his followers on all the networks. He certainly shows the dedication needed to make Jugi Pelaa one of the hottest streamers today.
JugiPelaa on Twitch
At his home on Twitch, Jugi Pelaa has 74.3k followers. Considering that when he first started in 2016, he was streaming in Finnish, a language that not too many people speak, it's really not too bad. As his fan base grew, he has been doing more streams in English. Most of the chat remains in Finnish though.
Jugi Pelaa on Youtube
If you want to see Jugi Pelaa videos, then check out the channel under his real name - Juka Nyssölä.  The videos here go beyond casino and esports to his vlog with videos where he's just out and about doing stuff. There is also a Jugi Pelaa on Youtube, but there's not much there. It seems that Juka has decided to concentrate his efforts on the original Juka Nyssöla Youtube channel, which has 26.7k subscribers and counting.
Jugi Pelaa on Twitter
Twitter's a pretty key social network and somewhat surprisingly Jugi only has around 850 followers here. He tweets a variety of things, but it's usually related to his Twitch streams and behind the scenes material.
Jugi Pelaa on Instagram
Jugi is more of himself on Instagram, as you can see from his IG name, Jukkanyyssola. Along with pics of his dog and such, this is where he shows off his body building pics. The account is set to private, but all you need to do is tap the follow button. Out of the 16.5k fans he has here, quite a few of them are women enjoying the eye candy.
Jugi Pelaa - the Crazy Ripped Entertainer

Jugi Pelaa is much more than a casino streamer. Having garnered recognition in body building, Jugi has been flexing his muscles online with esports and slots. His slot streams are much more than just spinning reels. His wild and crazy personality adds extra excitement to the show and he often takes the time to interact with his fans.
Understanding how awesome it is to make money from his passion, Juka Nyssöla treats his streaming seriously and you can always tune in for a wild ride with this Finn on Twitch.