Duooff Casino Streamers
Duooff Profile
Streamer Name:
Duooff
Real Name:
Valentine & Romaric
Avatar:
Counry of origin:
France
Year of birth:
1999 (Valentine), 1998 (Romaric)
Favourite Casino:
Stake Casino
Specialities:
French couple with pranks and lifestyle videos
Biggest Win:
unknown
Biggest Multiplier:
unknown
Alright, we admit that sitting on our Women Casino Streamers list is a streamer that is not a woman, but a couple. Duooff, is a young couple from France that streams slots.
Valentine and her boyfriend Romaric are in their early 20s and have been Youtubers since 2015. They like to upload videos of their life together and the pranks they get up to.
Duooff streams exclusively on Twitch, where they have a count of over 65k followers. Their streams are almost entirely about gaming, with a good mix of slots and MMORPGs like Fortnite and Call of Duty.
Their streams and videos are in French, but the language isn't an issue when it comes to gaming.
Duooff Games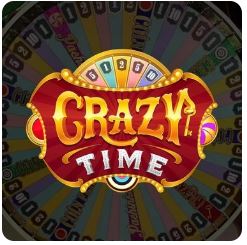 The couple has been playing Call of Duty for years. Lately, they've been shooting a lot of zombies on Black Ops 3. They're also having a blast with the deathruns on Fortnite. When not playing MMORPG games, Duooff can be found spinning reels.
Sweet Bonanza and Aztec Bonanza, Tome of Madness are all regular slots on Duooff's game list. These are high volatility slots outside of the usual 3×5 slot grid format and have higher win potentials. The couple also likes live game shows like Crazy Time, but you won't see them over at the Blackjack or Roulette tables.
Duooff Streams: When and Where
Duooff only streams on Twitch, however they haven't posted a schedule there. As they say on their profile, they stream regularly but they're not going to stress about it. That's absolutely understandable, after all, they're here because this is what they enjoy.
But what does that mean for us viewers? The good news is that even though Duooff doesn't have a fixed schedule, we do know that the couple does stream almost every day, usually in the evenings until midnight. This is in France of course and translates loosely to the afternoon in Canada. If that doesn't fit into your schedule, you can always watch recordings of their streams on Twitch.
Duooff streams on Twitch are mostly dedicated to gaming. On Youtube you'll find more vids of their life together with their dogs and the crazy things they get up to.
Duooff Casinos
When it comes to casino games, Duooff likes to play at CBet. However, since the couple is based in France, they have a much more limited choice of casinos due to finicky regulations that don't apply to Canadians at all. Any experienced player will know that French online casinos can kind of suck.
There are literally dozens of online casinos that are much better choices for players in Canada and elsewhere. If you want to play, then we suggest giving Lucky Days or Party Casino a shot. Both have an excellent choice of games plus lots of bonuses and promotions for Canadians.
What's Special About Duooff?
Duooff streams much more than just casino games. The two have a true passion for all games. Fortnite, Fall Guys, CDL, are a big part of what they do. Both Valentine and Romaric are young at 21 and 22 respectively, and they're into broadcasting their life for the world to see. They're happy to share all the things they do together, whether it's trying to bathe their dogs in the pool, weird drinks, or the pranks they play on each other. It's clear they're a young loving couple.
Duooff on Social Media
Duooff is happy to show their lives all over the internet and they have a strong presence on all the social networks. The casino stuff is mostly on Twitch, but you'll get to see what Valentine and Romaric are up to on all the other platforms.
Duooff on Twitch
If you're looking for Duooff streams, then Twitch is the only place where you can find them. The streams are in French, but Valentine and Romaric are really good about chatting with their over 65,000 followers.
Duooff on Youtube
Youtube is kind of where the couple started. You'll find plenty of videos from Duooff's games here. Lots of stuff Fortnite and Fall Guys videos here, along with couple challenges and  trying to beat each other in the biggest bomb pool jump. Their 723k followers on Youtube are very well entertained.
Duooff on Instagram
Valentine and Romaric have chosen to use Instagram as a platform to show off their love to around 41k followers. There are lots of pics here of them together with their two dogs. You won't find gaming content here, but just a couple that is clearly serious about each other.
Duooff on Twitter
Duooff has over 10k followers on Twitter. Again, the couple shares all sorts of things. They often retweet heartwarming videos and funny stuff. Obviously, they keep their fans up to date on with tweets on their streams too.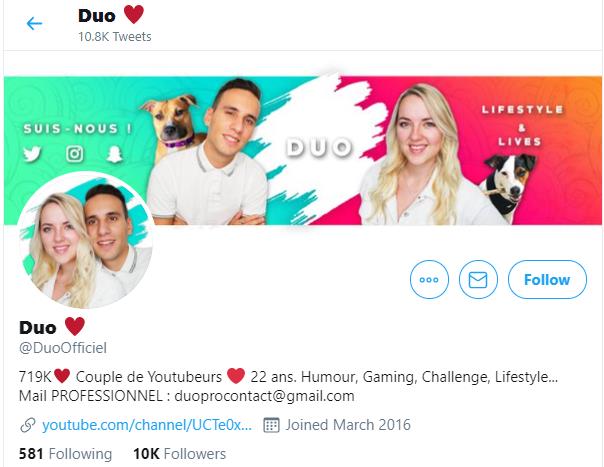 Duooff - Streaming Couple
As Duooff, Valentine and Romaric is one of the hottest couple streamers. They're showing how it's possible to spend most of the day doing things you love with the person you love. Fortnite and other games make up most of their streaming content, while slots play a second role. Nonetheless, there's plenty of good entertainment here.