LeoVegas Casino Canada Banking
When it comes to online casinos, banking is important. You have to put money in before you can get money out. In this review, we will talk about the LeoVegas Canada banking process, covering what payment methods they accept and processing time.
Of interest to many players is of course what the LeoVegas payout time looks like and we will cover that too.
LeoVegas works directly with Canadian dollars, so all the promotions you see on their site is exactly what it looks like. You don't have to crunch any numbers with exchange rates to figure out what it really means!
Continue reading
Less
All Accepted Payment Methods at LeoVegas Casino
Paying in/out
Duration


Paying in/out

Minimum


Paying in/out

Maximum


Paying in/out

Credit Card

/

instant / -

$20 / -

$3,000 / -

MuchBetter

/

instant / up to 5 days

$20 / $20

$2,000 / $5.000

Paysafecard

/

instant / -

$20 / -

$1,000 / -

iDebit

/

instant / up to 5 days

$20 / $20

$1,000 / $4.000

Interac

/

instant / -

$20 / -

$2,500 / -

Instadebit

/

instant / up to 5 days

$20 / $20

$1,000 / $4.000
More
Less
LeoVegas Deposit Methods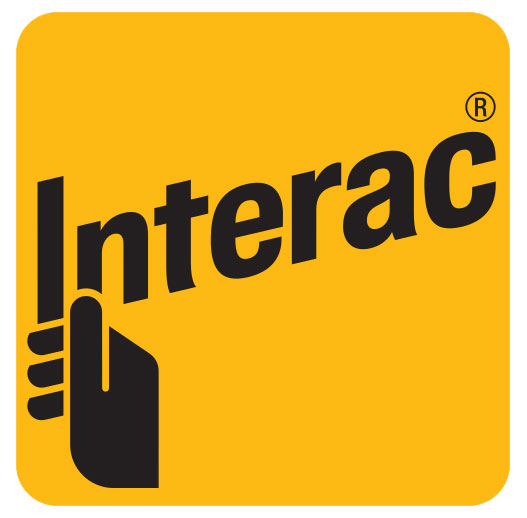 Casino games start when you make a deposit, and making a deposit into LeoVegas Canada is pretty straightforward. You can use Interac, which is great news because that means you can just use your regular bank card to deposit into your Leo Vegas account and start playing instantly. You don't need to leave the house or sign up for an account anywhere.
Other payment methods Canadian players can use include Paysafe, Visa, Mastercard, Instadebit, iDebit and MuchBetter. If you're on an iPhone or iPad, we regret to report the LeoVegas does not accept Apple Pay, but MuchBetter is a fantastic mobile payment app that works for both iOS and Android.
Minimum deposit is $10 and you'll see your deposit in your Leo Vegas account almost immediately. If you want to see a record of all your deposits, just go to the History tab in your account and you'll see a full list of your deposits and withdrawals there.
Although Interac may seem like an obvious choice, do remember you can't withdraw with it. We highly recommend iDebit and Instadebit as an alternative because it will make the cashout process much smoother.
Continue reading
Less
LeoVegas Cash Out Process


The fun part to casino games is winning. The next step is to cash out your winnings. LeoVegas withdrawals are reasonably efficient and you can usually expect your money within 5 days, often less if you're using an e-wallet.
As with most online casinos, not every deposit method can be used for cashout. Interac for example, can only be used as a deposit method but not as a withdrawal method. We'll talk about what payment methods you can use in the next section.
LeoVegas Casino Banking Process – a run-through:
LeoVegas Deposit - how it works:LeoVegas Withdrawal - how it works:
To deposit into your LeoVegas account, follow these steps after signing in:
Step 1: Select the Deposit button, located on the top left menu bar
Step 2: Choose your payment method and the amount you want to deposit
Step 3. Confirm
Step 4: Deposit will be acknowledged under the Balance tab on the top menu bar
Follow these instructions to cash out at Leo Vegas:
Step 1: Log in to your LeoVegas account
Step 2: Select the Withdrawal button, on the top menu
Step 3: Select your payment method and the amount you want to withdraw
Step 4: Following the instructions to confirm transaction
LeoVegas Withdrawal Methods
While depositing with Interac is a breeze, do remember that you can't cash out to Interac.
At LeoVegas cashout can be done with iDebit or Instadebit if you made a deposit with Interac. However, this can only be done if you have made at least one minimum deposit of $10 with these methods before.
You could also do a bank transfer but if you are with RBC, CIBC, Connexus, Santander, TD, Bank of Nova Scotia or Tangerine Bank, then it would also not work for a LeoVegas payout. These banks don't accept payments from online casinos, whether it be LeoVegas or otherwise.
---


Since these are all the major Canadian banks, it's probably better to go with iDebit, Instadebit, or MuchBetter.
---
LeoVegas Cash Out Time

The Help Center is not particularly explicit when it comes to the LeoVegas Cashout time. It just says they usually have it you within 5 days. From our player experiences, we found that 5 days is if you're withdrawing via a bank transfer.
If you're looking at a LeoVegas payout through an e-wallet such as MuchBetter, then it can be down to 2 days.
LeoVegas Deposit Limits and Fees
LeoVegas deposit limits are basically non-existent. You have the minimum deposit of $10, which is peanuts. There is no upper limit.
"That's always good news to high rollers. You may however choose to self-impose limits to help you stay within budget. There are no associated fees from LeoVegas for depositing, although some payment methods may charge a service fee on their end." Martin Hill – casino expert
Account Verification for First Withdrawal

As with all licensed online casinos, Leo Vegas needs to verify your account before the casino can pay you. You will need to upload a copy of a government issued photo ID, such as your driver's licence or passport. The ID needs to be valid and it needs to state your place of birth and the scan or photo needs to show the entire document.
You will also need to provide your proof of address. Proof of address can be as simple as a screenshot of a bill that you've received that includes your name and address on it, and the image should also include the billing company's name. To upload your documents, login, click on My Profile, then choose Account Verification.
It's a pretty simple process, but we do suggest that you start Account Verification as soon as possible. The customer service at LeoVegas is efficient, but it still takes them time to go through the documents. When you get this started early on, you will receive your first LeoVegas payout much sooner!
What you need for verifying your LeoVegas Account:
valid government issued photo ID
proof of address
upload it to your LeoVegas Account
Continue reading
Less
Summary of LeoVegas Banking

LeoVegas banking is pretty standard for Canadian players. There are several payment methods to choose from, including Interac. However, we do want to remind you that you cannot withdraw with Interac at online casinos so you might want to think a little ahead and choose another payment methods such as iDebit when making your deposit.
Payouts are processed within a reasonable timeframe and you will usually find that the money is in your hands within 5 days. There is little to complain about here and all is fair and square at LeoVegas!
Last Update:
Article reviewed:
LeoVegas Banking
Author Rating: