VoodooDreams Casino Bonus 2023
---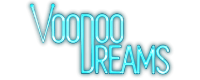 Bonus January: Deposit Bonus package
Bonus Rate: 100%
Max. Bonus Amount: $100 plus 200 free spins
---
The casino bonus is one of the keystones of any online casino. So much so that if an online casino didn't have at least a welcome offer, it would be as weird as not having any games at all. Such is the expectation we have developed over the years when it comes to casino bonuses. They are no longer considered a nice add-on, but an absolute must-have. The difference then becomes a matter of size, frequency, and terms. Which is where our review of VoodooDreams bonuses comes in.
So what should you expect when you join this enchanting online casino? Well for starters a very solid welcome offer and an extremely compelling rewards system that lives up to the VoodooDreams name. Plus, the wagering requirements are certainly fair. Now on to the details.
VoodooDreams Casino Welcome Bonus
One of the first things that we look at when reviewing an online casino is its welcome bonus. And rightfully so, since it's the first bonus we can collect, and largely works as the casino's calling card, telling us who this casino is and what it's about.
At VoodooDreams the welcome bonus is specially designed for each market the casino supports. That means, once you register as a Canadian player, you will automatically see the right welcome offer, which for us is a 100% bonus up to $100 plus 200 free spins on your first deposit. Let's break it down a bit more.
Bonus Cash
At Voodoo Dreams they do the welcome bonus right and give you a nice round sum at a rate of 100%, just like we like to see. True, $100 is not the highest max you can find, but it is well within reason. Think of it like this, if you deposit $100 you automatically double your money and end up with $200 to start your casino magic. The minimum first deposit you can make is $20, so the least amount you'll start with is $40.
Bonus Free Spins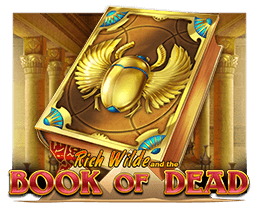 In addition to bonus money, the welcome bonus at VoodooDreams comes complete with a full 200 free spins. These free spins are automatically yours after you make your first deposit, whether you choose to make it $20, $100, or any amount in between.
All of the free spins happen to be on a particularly popular online slots machine, Book of Dead, so we really like that as well.
As for how they can be played, they are released to you at a rate of 20 free spins per day over the course of 10 consecutive days following your first deposit. Good stuff in our books as well.
Breaking Down the VoodooDreams Casino Bonus Terms
In general, the VoodooDreams bonus terms are very reasonable. But there are a few things to point out to help you keep track.
Let's begin with the welcome bonus. The welcome bonus cash is actually the only bonus at VoodooDreams that is subject to a 30X wagering requirement. If you have any experience at online casinos, that already jumps out as a relatively low wagering requirement, which further backs our positive opinion of the VoodooDreams bonus offering. All other bonuses at VoodooDreams, unless otherwise explicitly stated, are subject to a 40X wagering requirement, which is well within the norm.
Where the casino is perhaps a little more stringent than some other casinos is in regards to the amount of time it allows for in meeting these wagering requirements. That is, for example, with deposit bonuses or free spins, you need to complete the wagering requirements within 7 days, or the deposit bonus and any associated winnings will be forfeited. This concept, of course, is not foreign, and a week is plenty of time to work your way through, but it's something worth noting.
In terms of meeting the wagering requirements, as is the case at every online casino, different games contribute differently. For example, wagers on regular slots, jackpot slots, and scratch card games count in full at 100%, while roulette, blackjack, baccarat, and live casino game wagers contribute just 5%. Again, fully standard stuff, but always worth a reminder.
Other Bonuses at VoodooDreams

Voodoo Dreams does not particularly advertise any bonus offers on its website. That does not mean they do not exist. The casino will in fact use your email address or cell phone number to send you direct bonus offers on a fairly regular basis. Make sure to be on the lookout for those if you don't want to miss out.
The one bonus beyond the welcome offer that you can always find onsite is the refer a friend bonus. All you need to do is send the email address of friends you think might also be interested in joining, and you'll receive rewards for each friend who ends up making a deposit.
Other than that, the casino has a strong schedule of leaderboard tournaments, which are called Duels at Voodoo Dreams. There is at least one running each, day. Participating in such Duels is a fun way to win additional bonuses. Just click the 'Start Duel' button in the left navigation to join in at any time.
Without a doubt the standout of the VoodooDreams bonus offering is its loyalty program which consists of two unique elements: Experience Points (XP) and Spirit Points (SP). This setup can seem a bit complicated to the uninitiated, but you'll quickly figure it out.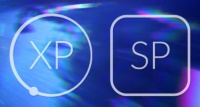 Basically, XP are something you get each time you win, along with the cash prize you're owed. As you collect XP, you go up in levels and Spells become available to you, which are different types of bonuses or rewards. You then need to use your SP, which are also allocated to you on each win, to activate the Spells.
Each of the spells - Blood Magic, Dark Magic, Light Magic, and Spirit Magic - cost a different number of SP. Each spell gives you something different. Blood Magic is about free spins, Dark Magic delivers a deposit bonus, Light Magic makes that bonus even higher, and Spirit Magic gives you cold hard cash.
The Expert Roundup on VoodooDreams Bonuses
Casino bonuses, you might say, work like magic, instantly increasing the amount of money or spins you have available to wager, and win. When we set out to review VoodooDreams and its black magic theme, we definitely had high expectations for the wonders it would work.

Alas, the spells here we can say have been well formulated, with a great welcome bonus and nice follow up offers. We also really like the loyalty scheme. Though admittedly a little complicated at first, it is very rewarding once you wrap your head around it. Your wallet might appreciate it as well.
As for the terms, they are completely reasonable and it is entirely possible to clear your bonus funds to truly reap the rewards. In other words, VoodooDreams casino bonuses totally pass our tests, and are totally worth collecting.
Last Update:
Article reviewed:
VoodooDreams Bonus
Author Rating: